I don't make a habit of ripping off other peoples posts.  Rather, I want to use this post to highlight another funny site.
While recently perusing the internet, I found Dark Roasted Blend.  This blog has won awards for its humorous posts.  Beware, you may find it comparable to Lay's Potato Chips in that one visit is not enough.  Prepare to sacrifice hours of productivity.
One such post includes pictures of "nightmare playgrounds" and I particularly liked the section on slides in part 3.
Just imagine the thrill your child will experience on this slide:
Wheeeee
Speaking of thrills, check out this slide; it's fun and educational too:
You will be able to tackle the "Where did I come from?" question with ease while sitting in the park watching other children come out of the slide.  Your child has fun, you take care of "that talk."  Everybody is a winner.
It seems to me that the park custodians should provide little white outfits with tails for each of the children.
Too bad it's not in the same park as this beautiful sculpture: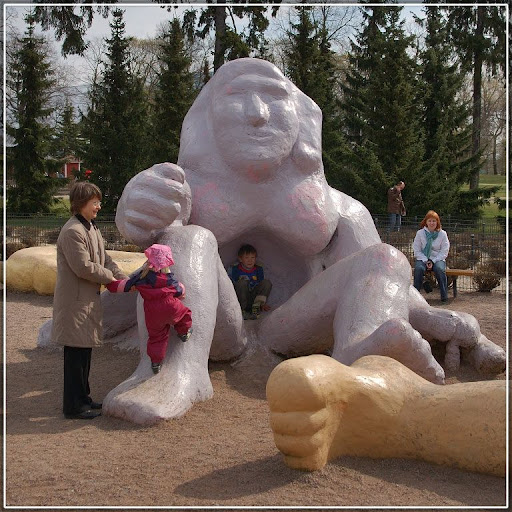 And while you are explaining biological processes: